---
Seeing . . . Feeling . . . Capturing . . . Sharing . . .
04/05/18 10:48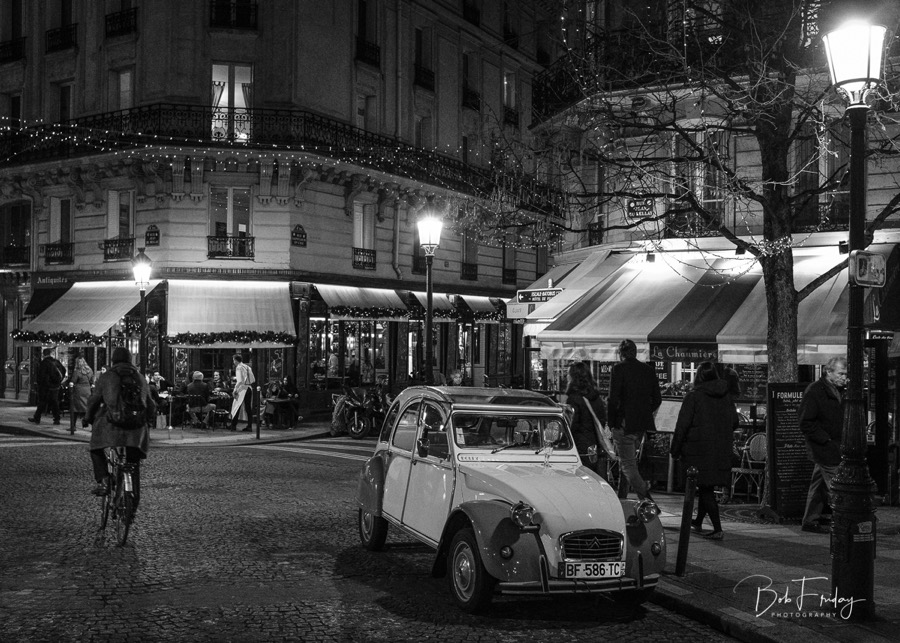 Paris, bien sur!
Even though Paris at the holidays can be cold, gray, windy and rainy, it is still Paris! It sparkles and beckons with a beguiling enchantment that is uniquely its own. And for me, that enchantment is my catnip, photographically speaking. Everywhere I look I see amazing imagery. In this instance, Debbie, some friends of ours and I had been walking all afternoon through the Latin Quarter and then, as darkness fell, we found ourselves on charming Ile Ste-Louis. This scene — taken about 500 yards east of Notre-Dame, was the result of a happy confluence of elements: a tour-guide's old Citroen Duck parked in front of two classic-style bistros, some vintage street lamps, twinkle lights in the bare trees, a white-aproned waiter, dinner patrons and a lit bedroom window. But it was missing something. After 15 minutes of shooting I heard a soft repeated clickety-clunk over my shoulder and I knew that the empty cobblestone patch was about to be filled. As the bicyclist rolled through, all the players fell into perfect position. Voila! Magically it was a 1962 evening in Paris!
14/07/17 13:26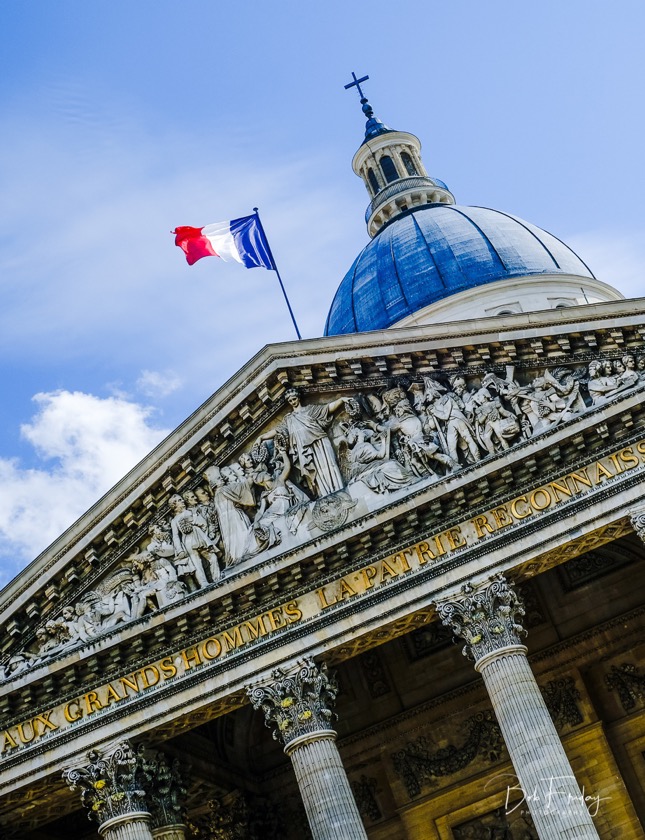 Bon Fête! Here's to Bastille Day and the ongoing Revolution!
It's most assuredly a wacky world when "45" is over in Paris being wined and dined by Mssr. & Mme. Macron in celebration of the overthrow of the French aristocracy by the peons!!! Another helping of irony, anyone?!! But the tricolor waves proudly today over France and the feeling in the country is on a definite upswing. Good time to be a Frenchie!!
01/07/17 20:51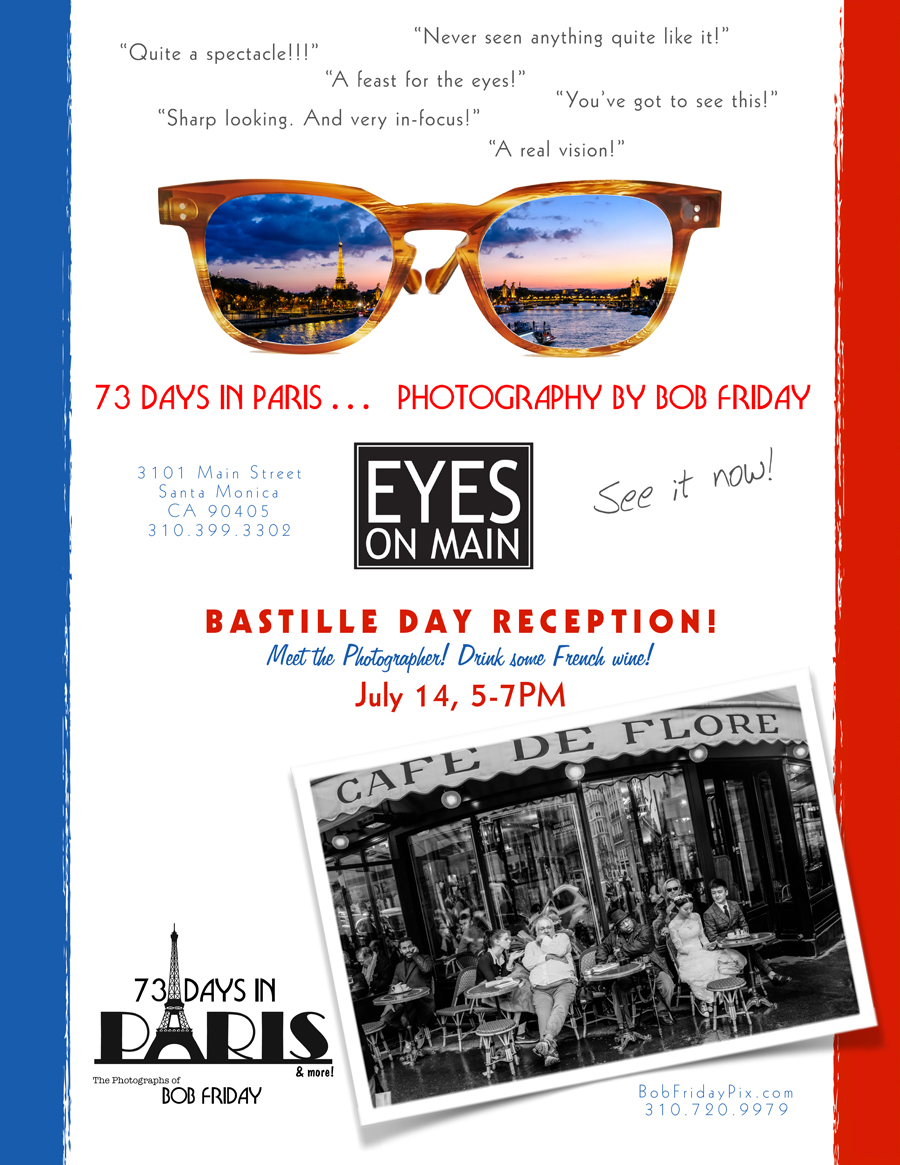 EYES ON MAIN, a long-time, hip and wonderful fashion eyeglass store — and former art gallery
— is hosting a reprise showing of most of my works from my recent very-well received "73 Days in Paris" photo exhibit at a gallery on Abbot Kinney in Venice. Just today I finished hanging the show and it looks really cool in that great space. Susie, the owner of Eyes on Main, puts in excellent art showings on a regular basis and I'm delighted to be showcased in her wonderful Main Street store/gallery.
And she's doing a special reception to celebrate my show on Bastille Day, Friday, July 14th from 5-7. I'll be there sucking up good French wine and cheese and talking about the fun of shooting in Paris. Also will sign my hardcover photo book, "73 Days in Paris . . & more".
Stop in most days (except Mondays) from 11-6 to see the exhibit and join us on July 14th to party French-style!!!