---
Seeing . . . Feeling . . . Capturing . . . Sharing . . .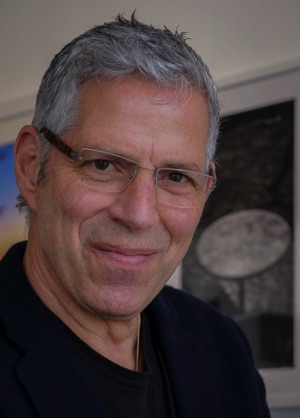 Creative director, live show producer, on-the-road one-man band, computer sales guy, pharmaceutical sales rep, environmental biologist, ad man, Realtor
– an interestingly diverse collection of work experiences for one person, right? Through all those vocational experiences, the one ever-present passion for Bob Friday has been photography. From his earliest captures on a Kodak Instamatic to his new-found whole-hearted embrace of the Fuji-X system, Bob has always been captivated and motivated by the art and act of photography — and sharing the results. His images have been published in journals across the globe and in advertising and promotional work worldwide.

Bob's vocation is real estate — he's a Director at the premiere boutique agency in Venice CA,
Bulldog Realtors
where he uses his photographic expertise to capture and communicate the appeal and features of his clients' listed properties to the buying market.

Fortunately real estate allows some cool scheduling flexibility and Bob uses that to his creative advantage by spending his off-time out photographing the world around him and, as often as possible, shooting in Paris, France! It's a "thing" for Bob and his wife, Debbie — Paris just resonates with them and is a constant source of inspiration for their lives.

Bob and Debbie live in Santa Monica CA at the eastern edge of the Pacific Ocean where the awesome sea & sky views mean there's a camera at the ready at all times!!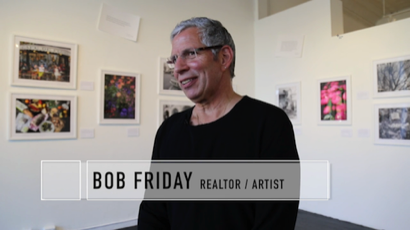 7-minute long interview video with Bob Friday,
produced by Bulldog Realtors, features Bob's approach to shooting in an iconic place like Paris, his thoughts on sharing his images at Le Pop-Up gallery in the "73 Days in Paris" exhibition and some perspective on the role of arts & artists in our culture.


Watch the video . . .
People ask me all the time "What kind of camera do you shoot with?"
That's a mistake 'cause I'll then go on for hours about my new-found love of the Fuji-X system of camera gear! But, after a lifetime of shooting Nikon film and digital cameras, I am now most assuredly a hard-core fan of Fuji. Got tired of lugging that big DSLR bag 'o gear around everywhere. My zeal for shooting had waned because of the size and weight of the then-current wave of DSLRs with their huge, heavy lenses and bodies.

A couple years ago I saw some reviews for the Fuji x100s, a fixed-lens, retro-looking mirrorless — and lighter! — beauty of a camera. Ad photographer Zach Arias described it as having "soul!" I took a leap and, over a three-week holiday trip to Munich and Paris, I took my newly acquired x100s black body Fuji with me — and no other gear at all!! Came home with the best images of my life!!! Done!

I sold off most of my Nikon system — with the exception of one body (an old film SLR) and a few lenses that I still enjoyed — and embarked on a love affair with this little beast of a camera that persists, even stronger, today albeit with the latest version – x100f –– and the addition of the bigger brother x-Pro2 and its truly beautiful interchangeable lenses.

I love the sensor in these cameras, especially how they capture subtleties of light in reflections off wet pavements and surf & sand. I love the color renditions that Fuji gets so right. And I love the ease of use of the many valuable features that Fuji manages to cram into these small, strong, solid, sophisticated bodies. And yes, they have soul! I'm hooked!


Bob


If you'd like more info on my experience with the Fuji system, get in touch. I'll go on for a few more hours with you!!