---
Seeing . . . Feeling . . . Capturing . . . Sharing . . .
Summer has come to Santa Monica . . .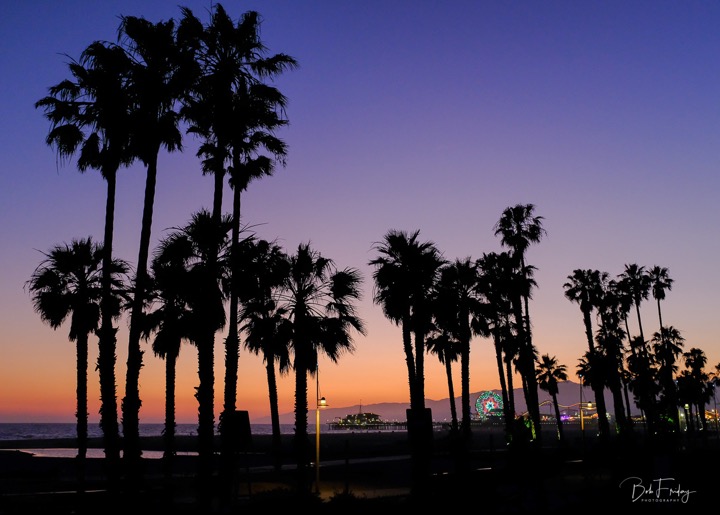 Summer in Santa Monica is SO different from the summers of my youth back in suburban Pittsburgh!
Remember the old Nat King Cole hit "Lazy, Hazy Crazy Days of Summer?" "Lazy and Hazy" were the operative descriptors of the season in between the last and first days of school. Nasty humidity, 90º heat for what seemed like weeks on end, sleeping in the bedroom I had in our damp basement level — and, back then, no AC. And I worked in the local Catholic cemetery for which one of our neighbors was the superintendent. I planted things: grass, trees and people. Two of the tree hopefully grew but not because of any serious efforts on my part! I spent most of my days trying to hide under a shade tree somewhere instead of mowing/trimming around markers in vast acres of grassy expanse. Hated every minute of it. And did I mention that there was no ocean? Not even a swimming hole in the woods.
Which makes my current locale — and our home for the last 25 years — here at the eastern edge of the big blue body of water called the Pacific Ocean so tremendously special. Debbie and I are extremely fortunate to have found our way to this place and we remind ourselves every day that this cannot be taken for granted. It is, most assuredly, a gift.
Welcome, Summer! Thank you, Santa Monica!!