---
Seeing . . . Feeling . . . Capturing . . . Sharing . . .
Horses on Main Street!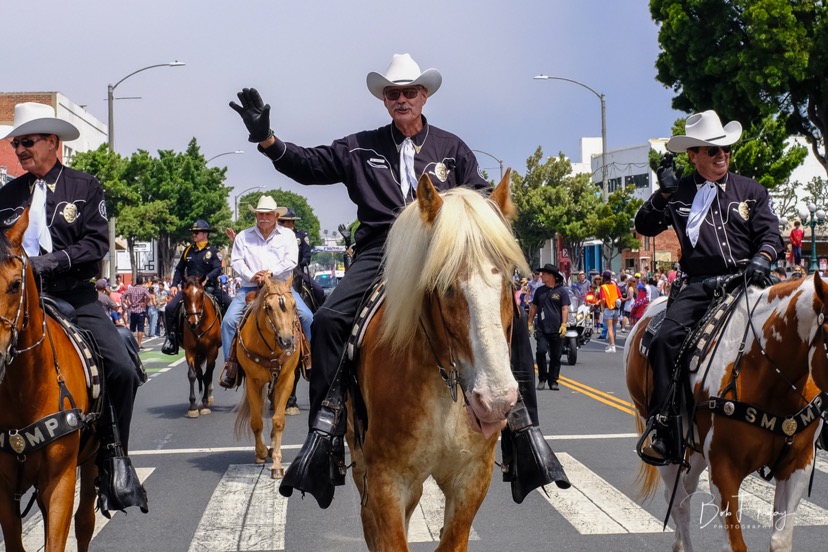 If you're seeing horses on Main Street it can only mean one thing: it's July 4th
and time for the Santa Monica Independence Day Parade! Every year the City does its not-quite-ready-for-prime-time parade and it is a total hoot! Where else can you find beautifully restored vintage autos next to City officials riding Segways and solar-powered mini-vehicles? Or a diverse cast of locals from Orthodox Jewish synagogue members to Heal the Bay Supporters, Girl Scouts to Afghani immigrants, SaMoHigh band kids to aging classic rockers on top of a double-decker bus? And horses!! All dancing, loping, riding, skating, hoofing and striding down Main Street. One of the unique joys of living here on the Left Coast!