---
Seeing . . . Feeling . . . Capturing . . . Sharing . . .
The times, they are a changing . . .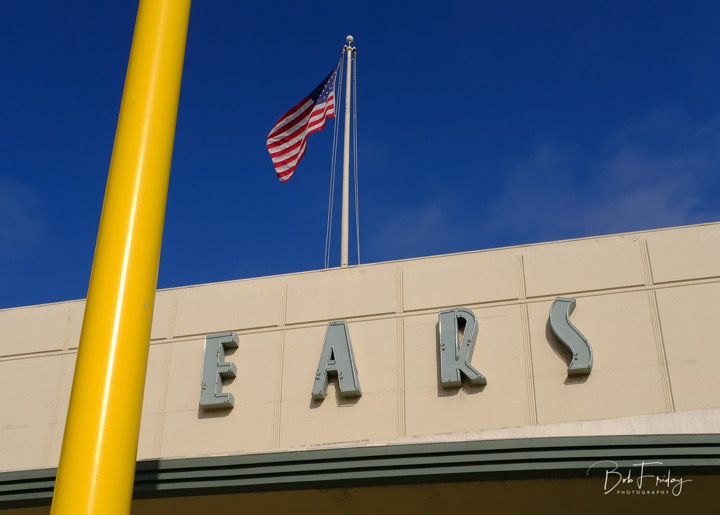 "(S) E A R S is gone . . . "

The Santa Monica Sears Store
Every day I try to get out for a 4 or 5 mile walk through my local Venice and Santa Monica 'hoods
and I ALWAYS take my Fuji x100f #minibeast of a camera with me — never know what you'll see on a walk!
Yesterday I found myself in front of an icon from the last century: a very cool 1947 Sears store, designed in Late Moderne style by architect Rowland Crawford. Not your usual boxy-box of a suburban Sears but rather the cool face of an optimistic, forward-looking, growth-oriented company. Sadly, that optimism and bright future is gone for Sears and, increasingly, a number of other retailers. Not sure what Santa Monica's developers have in mind for this location but it would be amazing if they would find a way to use this charming structure in their plans.